Study Overview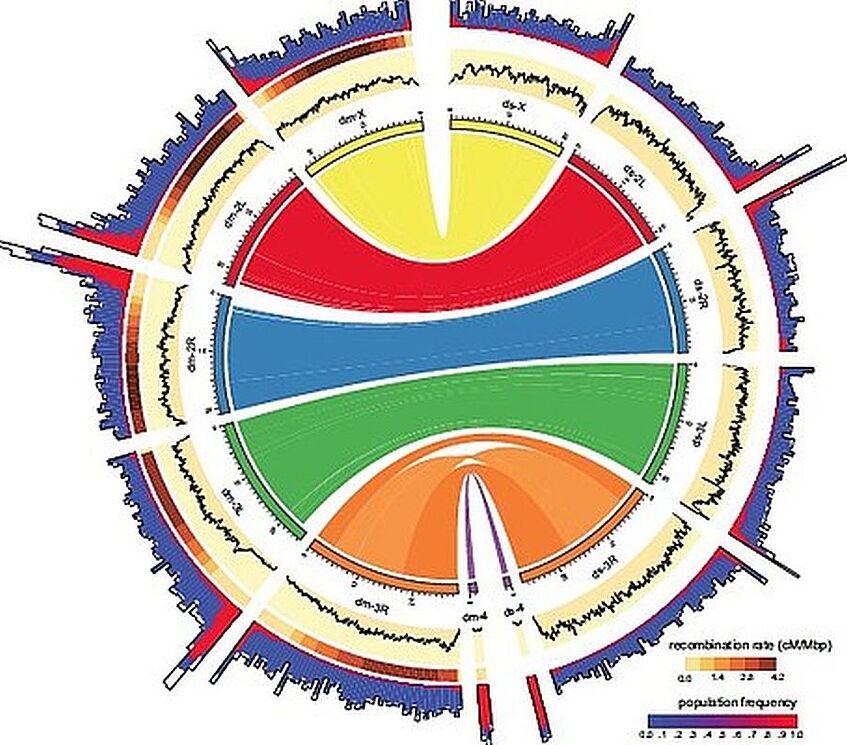 Study Overview
The ESB master's programme aims to provide hands-on education, with practical skills courses designed to complement all lectures in the core curriculum. Furthermore, there is a strong emphasis on research, with two lab rotations and a research-based master's thesis project providing training in cutting-edge research methods. This programme particularly includes:
Courses covering population genetics, comparative genomics, molecular evolution, EvoDevo and systems biology.
Practical courses introducing modelling, programming, and statistical data analysis for biologists.
An extensive research component, including rotations in multiple research groups, one-on-one training, and individual research projects.
Special skill courses on giving scientific talks and writing successful grant proposals.
The expected length of the ESB master programme is four semesters. In line with the curriculum nine modules (MES1-9), a master's thesis and an oral defense, totalling 120 ECTS, have to be completed to be awarded the degree.

Specifically, these nine modules are:
Population Genetics
EvoDevo and Molecular Evolution
Quantitative Biology and Systems Biology
Methodological Basics
Supplemental Module
Applied Data Analysis
Lab rotation I in preparation for the master's thesis.
Lab rotation II in preparation for the master's thesis.
Proposal Writing
Detailed information about the curriculum
Teachers' opinion
"The ESB master's programme is embedded in a top-notch research environment. A special feature is the offered training in quantitative skills by focusing on topics centred around evolutionary biology. The programme covers the entire spectrum from the analysis of populations to between species differences. For me, it is a pleasure to train the next generation of biologists. They will be familiar with quantitative data analysis and gain a thorough education in a high-profile biological sub-discipline.
My research focus is on adaptation of evolving populations to a novel environment and functional innovations. Both topics are central to the training provided in the master's programme and students will be given the opportunity to participate in cutting edge studies on these research topics."
- Prof. Dr. Christian Schlötterer
"I am working on construction and analysis of quantitative models to understand key phenomena in evolution, such as conditions for adaptation and speciation. Modelling is a central topic of the ESB master's programme right from the start. In lecture courses, students will learn about the key models of population genetics and systems biology. In practical courses, they will learn how to play with these models and analyse them using analytical and computational tools."
- Prof. Dr. Joachim Hermisson
"Due to the development of second generation sequencing technologies, EvoDevo has converged with Comparative Genomics and Molecular Evolution. We follow this integrative approach, which promises deep insights into the evolution of animal body plans and cellular differentiation. New technologies allow to tackle the evolution of genomic features, including chromatin marks, DNA methylation, cis-regulatory elements, regulatory non-coding RNA, alternative splicing, transposable elements and gene duplications in non-model organisms. This new ESB master will fill a gap and train a new generation of scientists who know to ask the relevant biological questions but also know how to analyse big data from the genomic and systems biological approaches. Researchers with this profile and expertise are highly searched for in many related modern fields of biology."
- Prof. Dr. Ulrich Technau