Finno-Ugrian Studies (Master)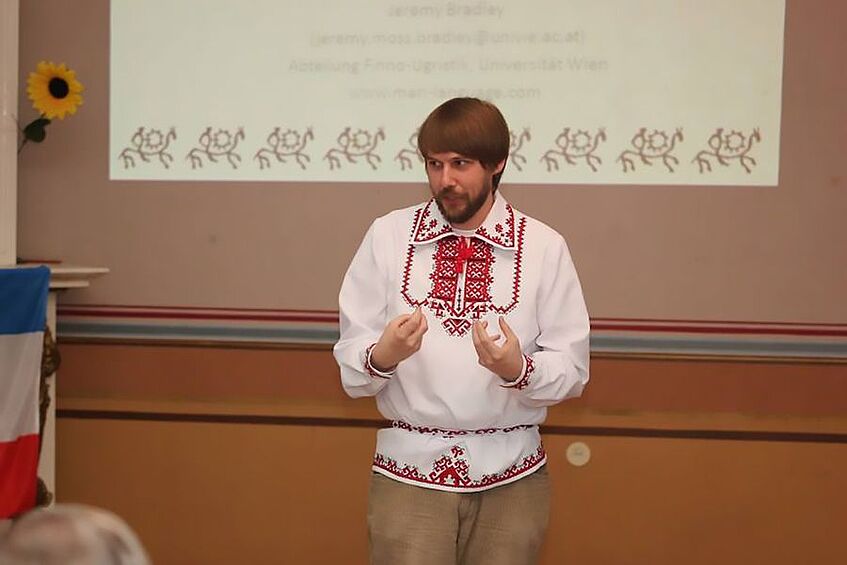 The master's programme in Finno-Ugrian Studies aims at educating academics and mediators working between cultures and languages who are qualified as experts on a range of different tasks in the areas of research, culture, administration and economics. Furthermore, graduates of this master's programme have the opportunity to continue their studies and further expand their competences in a doctoral programme.
Master of Arts
Degree Programme: 066 854
4 semesters / 120 ECTS credits
Language: German
NO entrance examination
Attention
Instruction Language German
Study Programme
The master's programme consists of modules on the following subject areas: Finnish/Hungarian, comparative Uralic studies and small Finno-Ugrian languages. Students have to complete thematic seminars and advanced seminars (they can freely choose linguistic, literature or cultural studies courses from the curriculum of this degree programme, from the range of courses offered by other units at the Department of European and Comparative Literature and Language Studies, at the Department of Slavonic Studies, or as part of the degree programmes in General Linguistics), an academic specialisation in a subject area of the curriculum, as well as a master's seminar. To complete the programme, they have to write a master's thesis.
Five Concepts
which you will deal with during your studies:
Sociolinguistics
Komi
Agglutination
Uralic studies
Phonology and morphology
... and many more.
Overview of the programme structure & topics
Here you find the current offer of courses for this programme to gain better insight into the topics and structure. For more information please click on the respective level.
Graduates can pursue a career in the following areas:
museums and archives
advertising agencies, publishers and media
educational institutions
research and university institutions
international institutions and NGOs.
Graduates' Perspective on the Degree Programme
Graduate Survey
The University asks graduates to provide their opinion about the degree programme immediately after graduating. The survey results show how graduates evaluate the degree programme they completed from a subject-specific and organisational perspective.
The graduate survey is an important feedback tool for continuously improving the quality of studies.
Career Tracking of Graduates
The tracking of graduates provides information about the career paths of the University of Vienna graduates and aims at providing guidance for career entry after graduation (e.g. questions about the duration of job search until first employment after graduation, salary development and sectors that graduates are active in).