International Business Administration
Focus Point: Master
The master's programme International Business Administration (Master IBW) will be offered in its new structure as an interdisciplinary study programme as of winter semester 2016/2017.
In addition to business administrative skills and economic basics, students have the unique possibil-ity to choose a cultural region in which they want to be extensively educated.
At the moment Europe, Africa, China, Japan, South Asia, Latin America and the Slavic regions are offered. For each cultural region language, historical, sociological and cultural skills as well as legal competencies are acquired. These are the basis for future international labor market re-quirements.
Graduates are able to solve complex management problems in an international environment in-dependently and are thus indispensable employees for international companies.
Master of Science
Kennzahl: 066 914
4 Semester / 120 ECTS Credits
KEIN Aufnahmeverfahren
Study Overview
Structure
The first part of Master International Business Administration is the introductory phase, in which basic economic knowledge are provided and repeated so that all newly admitted students are on the same level. Parallel to the introductory phase, other courses may already be attended.
Further business administrative education in the amount of 20 ECTS can be chosen while complet-ing training in International Management (20 ECTS). The list of possible business administrative specializations is long and includes Banking & Finance, Controlling, External Accounting, Market-ing & International Marketing, Organization and Personnel, Smart Production, Strategic Manage-ment, and Supply Chain Management.
Skills in culture, politics, history, and law are acquired in the module "Cultural Studies" from one of the electable cultural areas (Europe, Africa, Japan, China, South Asia, Latin America, Slavic re-gion). Extending the list of cultural regions is intended.
Finally, the master thesis module must be completed, which included the master thesis itself as well as discussion course (Konversatorium) and the completion of the master's exam
Specifics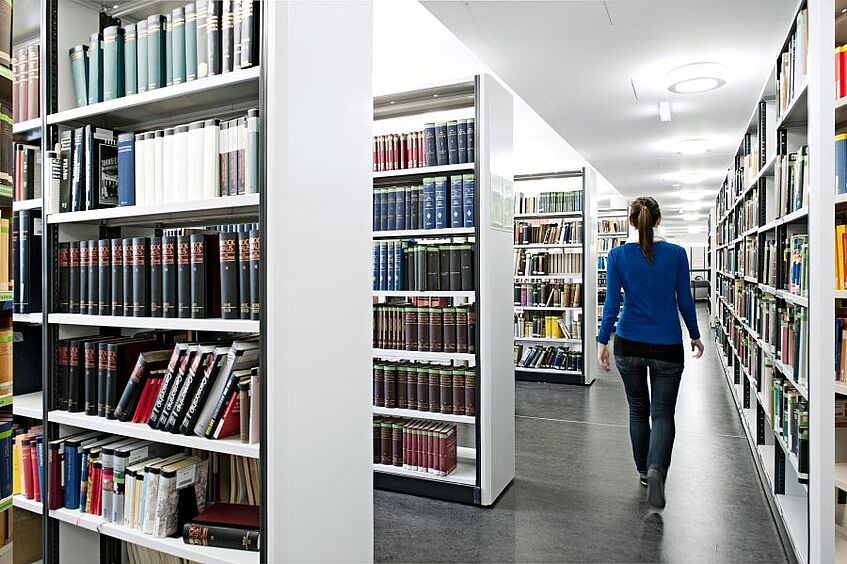 Specifics
The Master International Business Administration is offered at the Faculty of Business, Economics and Statistics but is actually an interdisciplinary study program, which include the Faculty of His-torical and Cultural Studies, the Faculty of Social Sciences and the Faculty of Law.
The study programme is suitable for bachelor students of other faculties who are seeking to broaden their non-economic bachelor studies with an economic education.
Next to profound business administrative expert knowledge, the students also receive an under-standing for interdisciplinary work as well as an open-mindedness for other fields, mindsets, and cultures.
Admission
The prerequisites for admission have been simplified significantly. The master's programme International Business Administration is now also accessible to bachelor graduates of other fields and other universities.
Aside from a bachelor degree, only business basics to the extent of 30 ECTS must be verified. Of these 30 ECTS at least 15 ECTS must be allocated to Business Administration basics.
Students of the University of Vienna have the possibility to complete two of the three following extension curricula during their studies and thus fulfil all necessary basics (aside from English) to be admitted to the Master IBW automatically:
Entrepreneurship
Business Administrative Principles (15 ECTS)
Business Administrative Methods (15 ECTS)
As the courses are held in English as well as German, proof of skills in both languages must be verified: level C1 for English and level C1 for German.
Information about the application process can be found here.
Teacher's narrative ...
Teacher's narrative ...
"I am very happy that we will be able to offer our students a master's programme in International Business Administration as of Fall 2016, which is absolutely unique due to how it's structured.
On the one hand, the students will acquire economic competencies and on the other hand, they are offered subjects in humanities, social and cultural studies. In addition they have a huge choice of language courses at the University of Vienna and this way can prepare for specific require-ments of the international labor market.
Entirely new are the simplified admission criteria. Only 30 ECTS of economic basics, thereof Busi-ness Administration basics in the amount of 15 ECTS are necessary."
Univ.-Prof. Dr. Michaela Schaffhauser-Linzatti, Director of Study Programme
After Graduation
Graduates of the Master IBW are able to finalize managerial decisions on the basis of methodo-logical principles and independently solve complex business administrative problems. They are capable of assuming leading positions in companies or public institutions and be employed as highly qualified skilled professionals or consultants.
Due to their extended language and cultural education skills, graduates of Master IBW are espe-cially qualified for employment in an international environment, which not only requires high pro-fessional competence but also an understanding of cultural differences and the ability to work together and interact with people from other cultural surroundings.
All kinds of business administrative departments of international or transnational companies are potential companies.